Posted:
Thursday, November 16, 2023
The CEC Christmas party will be held at the 5 Points Public House- at the Irish Cultural Center on Friday, December 1, 2023. More details will be emailed to you with the costs, menu and how to RSVP. If you have any questions or concerns, please call the union office, or talk to Mike Scranton.
We are proud to announce that we have, once again, received the IBEW PAC Award for 2022, for exceeding the national goal of $12.00 per member. This local is one of only 37 locals in the Third District that received this award. 
This is a reminder of the STL Children's Christmas party that is scheduled for Sunday, December 3rd at the Nicandri Nature Center, from 2-4 pm. It is not too late to register your child for attendance. Ornaments are free of charge-please let the union office know the name of the child and they will be sent out to you.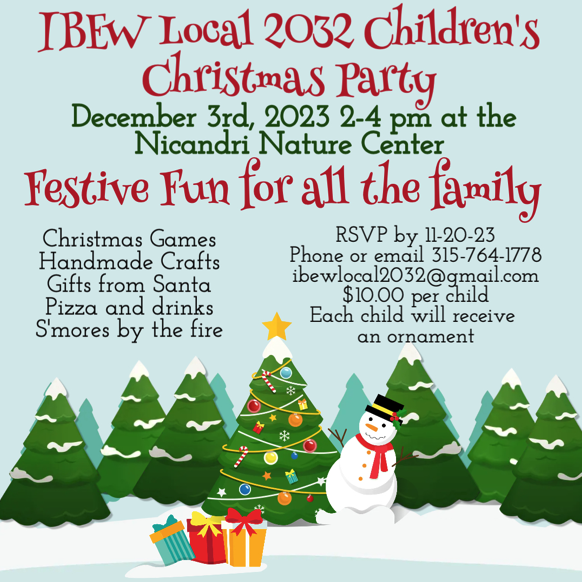 The Massena Hospital Foundation reached out to us after the Solidarity Parade and asked permission to use the superhero cutouts that we had on our parade float this year. The theme for their 5K this year "Superhero Challenge". The cutouts were placed along the course to provide "super" motivation. Check out their Facebook page on the link below to view their success!